Thanksgiving
 in the 
UK
 is usually called "
Harvest Festival
" and is celebrated around the autumn equinox. 'Harvest Festival' as is popularly known, is one of the oldest festivals in United Kingdom.
The celebrations continue till date in the rural communities. Children sing hymns, and gift fruits and vegetables. Distribution of fruits and vegetables also takes place in local communities.
Make the most of Thanksgiving Day by expressing love and admiration for everyone who cares for you and everyone special to you!! Try and remember everyone who did something good to you - those who were present with you when you badly wanted their support, or those who brought smile on your face when you were in a pensive mood...
Think a little and there will be so many people whom you owe a big thanks. This Thanksgiving Day, make it a point to thank all of them.
If you have not decided to choose what gift for the people who you want to say thanks, Meerveil has some recommended goods.
More importantly, some of goods are up to 40% off for Thanksgiving sale now!
30% OFF for Thanksgiving Sale
Code:THANKSGIVING30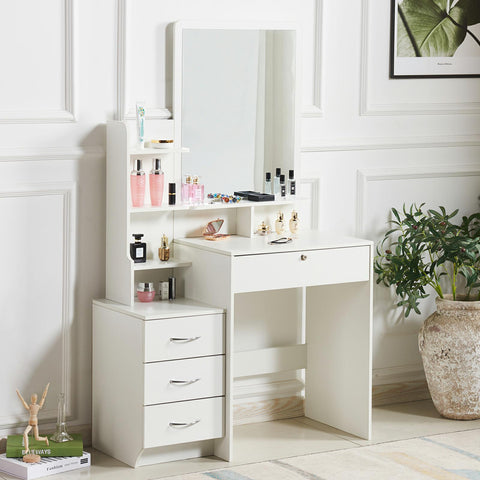 This dressing table set has a large mirror which provides a good view and allows you to look best every day.
A large middle drawer with a lock and three underdrawers is perfect for storing jewelry, treasures, and perfumes, meeting all your makeup needs.
Three shelves also provide additional storage space, which makes your table tidier.
Padded stool with smooth leather and soft sponge offers optimal comfort.
40% OFF for Thanksgiving Sale
Code:THANKSGIVING40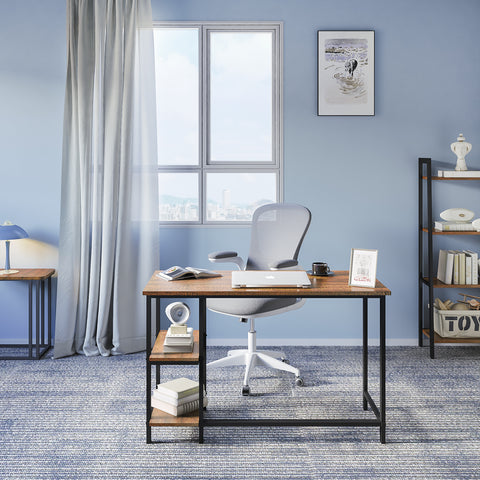 Here is the retro computer table with wooden grain designed by Meerveil.
It is very suitable to be a writing table, a computer desk, an office table, a study table, a training table, a dining table, a worktable, an exhibition table, etc.
The simple and stable computer desk with a wide desktop is easy to assemble.
Novel Design, Retro & Fashion Industrial Style.
Meerveil modern Dressing Table, White Color, with Round Mirror and Stool
40% OFF for Thanksgiving Sale
Code:THANKSGIVING40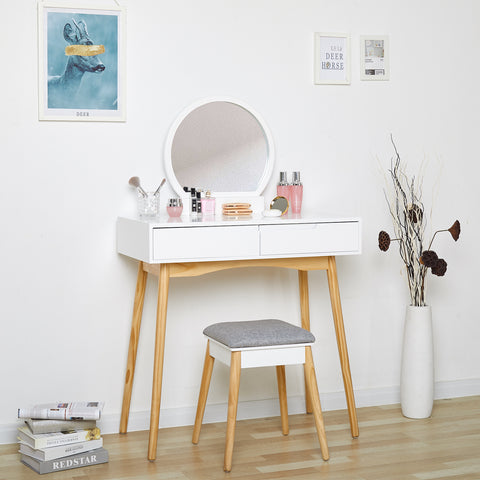 The exquisite and simple appearance of the dressing table can be perfectly integrated with various decorative styles.
It is the ideal furniture for your bedroom. The round mirror is unique and stylish, it can help you complete delicate makeup.
To view all of discounted products for thanksgiving, please click
here
.
They enhance the beauty of interiors and make a thoughtful Thanksgiving gift.