World Coffee Day is a day for coffee lovers and will take place on October 1 this year.
Coffee lovers from all over the world gather to celebrate. On this day, people not only enjoy the pleasure of coffee, but also appreciate the efforts of those who make delicious coffee. From farmers to roasters, baristas and coffee shop owners, they all share the happiness of drinking coffee.
Want a table to drink coffee? Please do not miss our recommended products.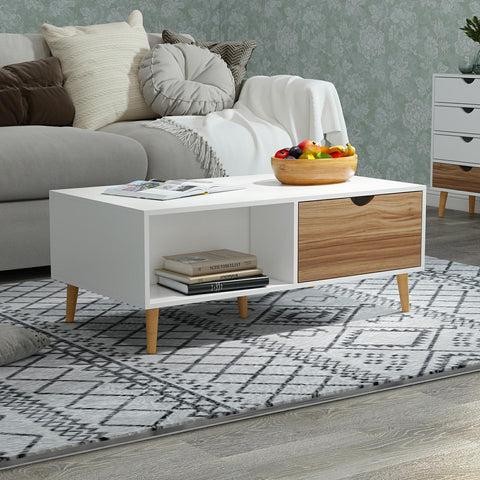 The product adopts collocation for oak and white color and its overall appearance is modern and simple, which can be perfectly integrated into a variety of home decoration styles.
It is scratch-resistant and waterproof. It is quite easy to clean and you just need to wipe it with a wet cloth. The two drawers are equipped with a high-quality steel ball slide rail which can make the drawer more smooth and prolong its service life.
The coffee table uses wood and white color matching, and its unique combined structure design highlights the modern and simple style. It can be perfectly combined with other decorative styles and is an ideal complement to any industrial or modern living room or office area.
The H-shaped white cabinet space is very suitable for storing daily necessities such as cups, coffee, tea, and remote control.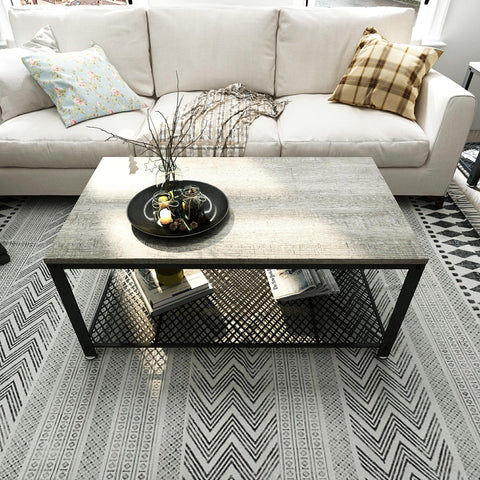 the combination of antique wood grain and iron frame, industrial wind design, bring fashion sense to space.Sturdy and Practical: Made of environmentally friendly MDF and sturdy steel, it is very durable and easy to clean.
Stable Structure: the four non-slip feet can be adjusted independently to ensure stability on uneven ground.
At Last, I would like to share a tip with you for drinking hand-made coffee.
If you are a fan of hand brewed coffee, then "temperature" will be the key. Before pouring hot water on the ground coffee powder, pour some hot water into the mug. In this way, while brewing the coffee, the hot water will help you preheat the cup first. When the inlet temperature is 60-70℃, the coffee aroma can be stimulated the most without causing discomfort, and the temperature and flavor of the coffee can be maintained. It's going to be longer.