Have you been planning to have dinner or afternoon tea at home lately?
Want to set your table in a beautiful way? We can give you some suggestions.
Start from the basics
A good beginning is half done. If you want to set a beautiful diner, the most important, you need to have a suitable dining table. We've picked out two dining tables that are perfect for this season.
Meerveil Dining Table Set, Nut-brown Wood Grain Color, Pine Material Table and 6 Chairs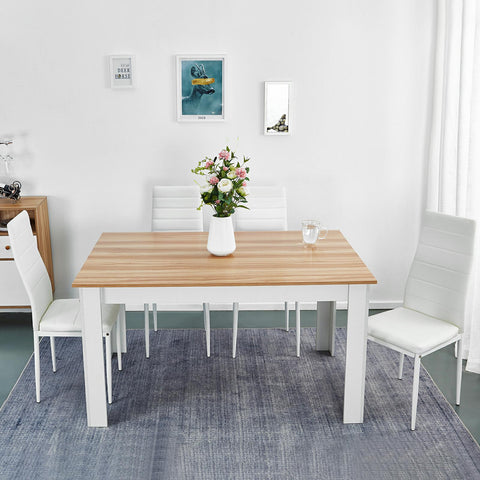 The entire dining table adopts a simple white and oak color collocation, which is clean and natural, adding a more modern and fashionable atmosphere to your home.
The dining table is made of pinewood with a firm and stable structure. The chair is supported by a metal frame, covered in artificial leather, waterproof, and easy to clean. Has high durability and long service life.
Meerveil Retro Industrial Dining Table Set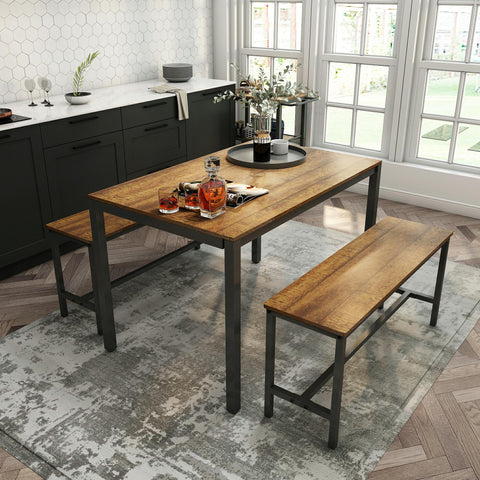 It is a set of tables and benches with a simple design. You can place it anywhere in your home as you like.
The dining chair can be perfectly placed under the dining table. When you are not using it, you don't have to worry about the dining chair taking up space or affecting your indoor activities.
Dining Cart/ Trolley
When setting up the dinner, carts are a great choice so that we can transport all the ingredients and drinks to the dining room at once.
Meerveil Modern Simple Style Trolley, White Color, with Adjustable Partition and Universal Wheel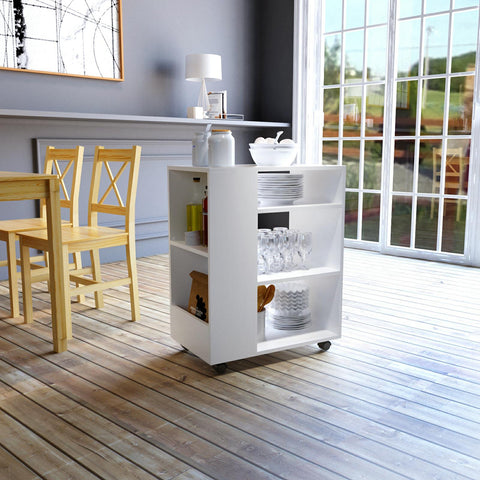 The product is made of environmentally friendly E1 class particleboard and can bear up to 50 kg, making it very durable. Triamine paste on the surface minimizes wear and scrape, it's moisture-proof and easy to clean.
The product is equipped with four 360° rotating casters, which can be moved easily, and all wheels have the brake function, which can be locked in the designated position.
Table linen and cutlery
When eating dinner or afternoon tea, in order to prevent water and oil stains, please do not forget to put a nice and practical table linen on the top of your table! Secondly, it is best to choose plates and cups that match the color of the tablecloth. If you're worried about spoiling a nice tablecloth, you can also put place MATS at the bottom of your plate.
Finally, be careful where you place your utensils: fork on the left side of the plate, spoon and knife on the right. Do you have a dessert spoon? Please put it right on top of the plate.
Decoration
You can use a variety of decorative elements to decorate your dining table, here, feel free to  give full play to your creativity! For example, place flowers and candles in the center of the table.
Ending work
If you are inviting guests to your home for dinner, you can also make small nameplates and place them on the seats. You can also write out today's menu and place it in the central of the table, please.
Decorating a warm dinner or romantic afternoon tea can become the seasoning agent in our dull life, and it can dispel the fatigue of the day, and cure your sleepiness!