The layout of living room is often forgotten by people, while this space is very important. After all, it is the space where you treat visitors and make the first impression. Do you want to use some extra atmosphere? Then read on this quickly. In this blog we give you 4 tips, with which you can make the living room as attractive and cozy as possible!
Get a sideboard
Do you have a slightly wider living room space? Then a sideboard can be a good addition! Decorate the sideboard for extra cosiness with candles, frames and baskets. Extra handy is that you can also use the sideboard to store your shoes. A messy living room is therefore a thing of the past!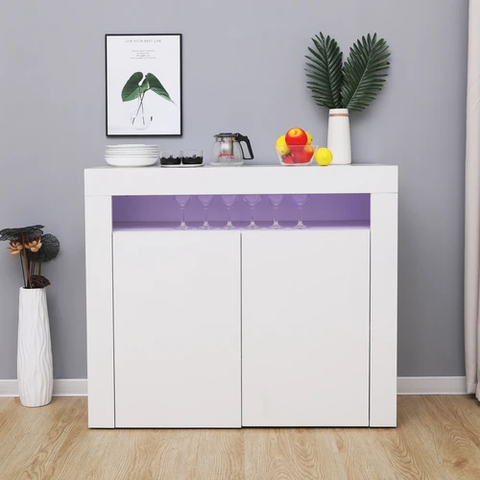 Table surface enough space on the table area for some devices such as microwave, toaster, coffee machine, etc.
The illuminated area is not suitable for storage. You can attach some small accessories to match LED lights to make your room cozier.
The storage area has been neatly divided into four compartments. You can classify and arrange daily needs according to your needs.
The edge tape of the plate can avoid edge wear or warping caused by long-term use.
Make full use of wall decoration
After adding a nice sideboard, it's time to spice up the walls with wall art. With a wide living room you can choose a large painting or, for example, a wall circle. In a narrower hall, large work often does not come into its own, so we recommend that you opt for several small frames. Combining several frames creates a unique, playful effect!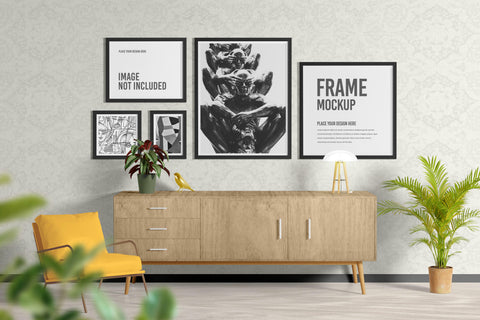 Lay down a rug
A rug immediately makes the whole thing warmer and cozier. A rug can also make the room feel longer or wider. If you want the living room space to appear longer, we recommend you choose a long and narrow rug. Do you want the living room to appear wider? Then opt for a wider and shorter rug.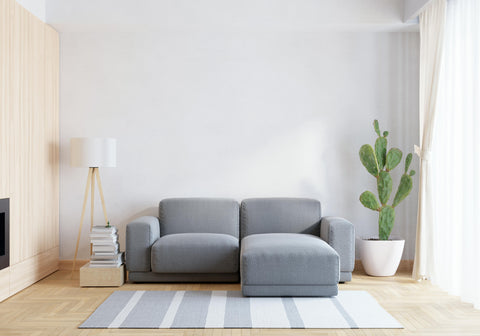 Ottoman
Does the living room still feels a bit empty after following the previous tips? Then a ottoman can be a stylish option! The ottoman fills the space and here you can put on your shoes in the morning in peace.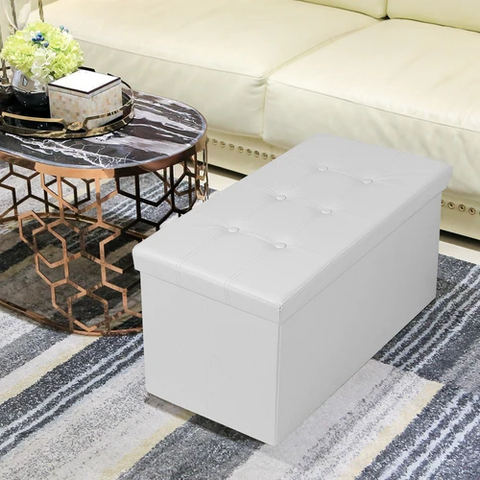 Large room for your books, clothes, and toys, making your living environment tidier.
Seconds to set up & fold flat: Only seconds to set up successfully without any tools, and folds away easily when out of use.
Need even more inspiration for decorating your living room? Click here for the most beautiful items.